Adam Julian, Director of International Student and Scholar Services
Adam joined UMBC in June 2020 as the inaugural Director of International Student and Scholar Services (ISSS) in the Center for Global Engagement. In this role, Adam provides leadership to the ISSS team responsible for supporting UMBC's international student and scholar community in pursuit of their academic, personal, and professional goals.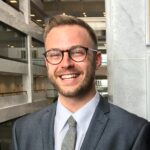 Dave Anguish, Assistant Director of International Student and Scholar Services
Dave serves as Principal Designated School Official (PDSO), coordinating immigration services for F-1 students. He is responsible for advising UMBC's F-1 students and J-1 Exchange Visitors on all aspects of their immigration status. Dave also leads efforts in regards to ensuring UMBC's compliance with Department of Homeland Security reporting requirements. Dave is the primary contact in ISSS for H-1b Specialty Occupation petitions.  He has both undergraduate and graduate degrees from UMBC, and has worked in international student affairs since 2013.
Adwoa Hanson-Hall, International Student Adviser
Adwoa assists F-1 students with all kinds of immigration needs, from admitted students to graduates on OPT and the STEM OPT Extension.  She also manages ISSS's communications to international students and coordinates UMBC's #YouAreWelcomeHere Scholarship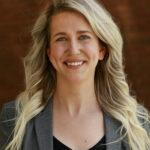 Natalie Lobb, Graduate International Student Support Specialist
Natalie Lobb serves as the International Graduate Student Support Specialist. She oversees the day-to-day operations of the Global Ambassador Program. Her role works to build community and ensure a fulfilling and supportive campus experience for all international students.