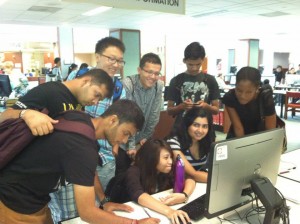 The Albin O. Kuhn Library at UMBC is one of the main resources for international students at UMBC. The library is at the center of the research university and offers the highest quality resources and services for UMBC's growing and evolving teaching, learning, research and service environment.
You can check out books, CDs, and DVDs from the UMBC Library in addition to visiting exciting exhibits that are held in the library gallery and atrium.
Please click here to visit the library's main site.