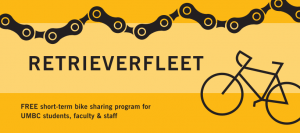 Do you like biking? Want to get a bike for your
transportation needs?
Well there is no need to splurge on an expensive bike on a college student's budget. The perfect solution is the RetrieverFleet! The program is free (unless renting overnight) and consists of 6 Diamondback bikes!
How does it work?
You hand your UMBC I.D. to the RAC staff and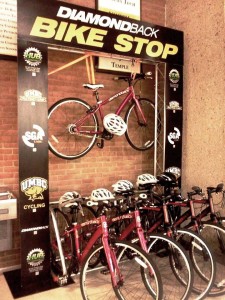 check out a bike—they come with locks and helmets. Bikes are due back to the RAC 15 minutes before closing time to avoid the overnight charge.
Need the bike for more than one day? 
The program allows for overnight rentals at the rate of $17 per day and the first day is free.
More information on the RetrieverFleet!