How do I find resources to support my academic study?
If you're a graduate student at UMBC, you can find a lot of support within your academic department. Undergraduate students can also find support from their academic advisor and academic program director within their academic department.  Beyond these great resources, UMBC also has several places on campus that can help you on the way to graduation!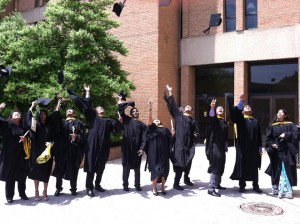 The Academic Resources section of the ISSS website can connect your many on-campus resources that can help with English language support, academic tutoring, research assistance, and much more! Please take some time to review the webpages on the The Academic Success Center, the Albin O. Kuhn Library, and the English Language Institute so that you're familiar with some of the great academic resources that are available to you at UMBC!