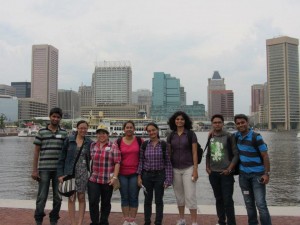 During your time at UMBC, it is important to study and succeed in your academics, however, it is also important to experience the local culture and environment. UMBC sits on the doorstep to Baltimore City. Taking advantage of Baltimore City and everything it has to offer is an important part of your time at UMBC as an international student. There are many cultural aspects, ranging from crab feasts to Baltimore Orioles games, that are unique to Baltimore! Visit Baltimore offers constantly updated information on what's happening in Baltimore City.
Baltimore City is also a great college town! There are more than 120,000 college students in Baltimore and the region is buzzing with the energy of its institutions, industries, culture and a character all its own.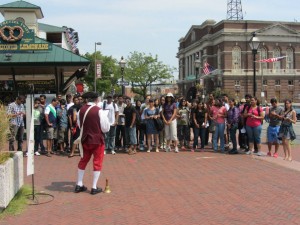 The Baltimore Collegetown Network brings 14 area colleges and universities together with government, business and community leaders to develop and market Baltimore as a vibrant place to live and learn. Through partnerships, marketing initiatives and advocacy, BCN works to change perceptions about the city, support cultural offerings, improve transportation systems and expand services in the region. We are dedicated to strengthening the links among the city's educational, cultural and community institutions to take full advantage of the creative energy they represent. Visit the Baltimore Collegetown Website. 
Did you know that Baltimore Collegetown institutions…?
Enroll more than 120,000 students
Pump $17.2 billion into the local economy
Employ more than 63,369 faculty and staff members
Bring 300,000 visitors to our campuses each year
Ferry 72,000 riders on the Collegetown Shuttle each year