About the UMBC Global Ambassador Program
UMBC's Global Ambassador Program brings together a diverse group of current international students who help create a welcoming and considerate community for UMBC's international students. The program supports and empowers all international students, graduate and undergraduate, current and future. By sharing their insights and personal experiences, the Global Ambassadors work to ensure that international students feel connected to the campus, in the classroom, and community.
The Global Ambassador Program offers a number of activities and events for international students to stay engaged and connected with peers and the campus community. This includes recurring virtual webchat series to explore campus opportunities and programs, hosting ways to get involved with academic program events and extracurriculars and developing projects, social media and website content to provide tips and insights into the international student experience.
Connect with us:
Want to connect with the Global Ambassador or learn more about ways to meet other UMBC international students? Email us at globalambassadors@umbc.edu
Meet the 2021 – 2022 UMBC Global Ambassadors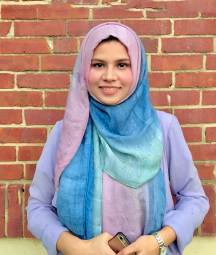 Name: Nazia
Major: Data Science (MPS)
Level of Study: Graduate
Hometown: Chittagong, Bangladesh
Languages Spoken: English, Bengali, Hindi
About: Hello there! My name is Nazia, and I am from Bangladesh. I am pursuing my master's degree in Data Science. I am an amateur photographer who enjoys photographing landscapes. I enjoy cycling, trying new foods. I have been into hiking lately. So, if you are a foodie or a hiker, or a cyclist, I am there to explore places with you. Do not hesitate to reach out to me with any queries. I will be glad to help you out. See you all at UMBC.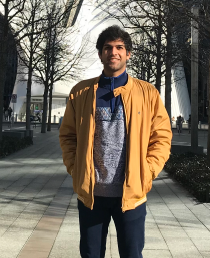 Name: Ujjwal
Major: Data Science (MPS)
Level of Study: Graduate
Hometown: Chandigarh, India
Languages Spoken: English, Hindi
About: I am a Graduate Student pursuing my Master's degree in Data Science. Apart from achieving my professional milestones, I want to work for free education of unprivileged children globally. Other than academics, I love running and playing basketball and even watching various sporting events. So, if you are something of a sports fanatic, I am always up for a conversation.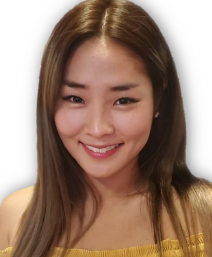 Name: Cindy
Major: Statistics (BS)
Level of Study: Undergraduate
Hometown: Seoul, South Korea
Languages Spoken: Korean, Japanese, English, Chinese
About: Hi I am Cindy! In addition to being a UMBC Global Ambassador, I am also a Grit Guide, and UMBC Woolie (Leadership 21-22). I love to travel, I have been to 13 countries. Also, I love cats. I have 2 cats, and I brought them from my country. Recently, I have been practicing drums because I play drums in my church. I am approachable, enthusiastic, and humorous. If you have any questions or concerns, feel free to talk to me!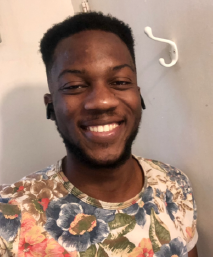 Name: Ian
Major: Mechanical Engineering (BS)
Level of Study: Undergraduate
Hometown: Yaounde, Cameroon
Languages Spoken: French and English
About: Hi, my name is Ian. I am a freshman pursuing a Mechanical Engineering Bachelor Of Science at UMBC and the Vice-President of the UMBC AIAA organization. Transitioning from a Cameroonian High School to UMBC was a huge change for me. However, I believe UMBC truly was a good choice, there are many reasons why I love it here, and I will be happy to share them. I am a very free and open person, so do not hesitate to reach out to me if you need anything!  I love singing and play three different musical instruments: the piano, guitar and drums. I am also passionate about Basketball which I play a lot too!
Name: Nastaran
Level of Study: Undergraduate
Major: Biology (BS)
Hometown: Tabriz, Iran
Languages Spoken: English, Persian, Turkish, Azari, Arabic (Basic)
About Nastaran: Hi new Retrievers! My name is Nastaran, my major is Biology and I am a junior. I transferred from the University of Tabriz, Iran to UMBC last year. That was a challenging year! So, I know what you are going through right now and we are here to help you to pass this year smoothly and easily! I am really excited to help our new Retrievers! I used to go to the mountains every weekend in my home country but unfortunately, there are no mountains in Maryland so I changed from mountain climbing to hiking and doing some cardio these days too!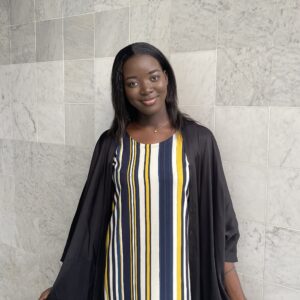 Name: Rokhaya
Level of Study: Undergraduate
Major: Biological Sciences (BS)
Hometown: Dakar, Senegal
Languages Spoken: English, French, Wolof
About Nastaran: Hi, my name is Rokhaya. I am a junior majoring in Biology, and I am on the premedical track. I am also one of the peer health educators and the Secretary of UMBC Charm City Connection. Outside of classes, I love baking and discovering new recipes. So I am always down to explore different restaurants and cultures. I am also passionate about mental health and self-care. I understand how moving away from our hometown and adjusting to a new environment can impact us in different ways and I'd be happy to help you in your journey. Feel free to reach out anytime, I'm here for you.